Founded in 1968, Trans-Matic was the first deep draw metal stamping company in western Michigan. Starting out with only two presses, Pat Thompson built the company on a simple premise: to provide high-quality, reliable metal stamping of the highest caliber across a diversified market. That's where our story begins.
Trans-Matic is a world-wide leader in deep draw metal stamping.
Holland, MI USA - Global Headquarters
238,000 square foot building
55,000 square foot building
160,000 square foot building
Bringing effective solutions to our customers through innovation and excellence.
Trans-Matic serves our customers by producing complex, tightly toleranced component parts. We set the standard when it comes to deep drawn stampings, and we have spent over fifty years earning our clients' trust. Discover how we can consistently exceed expectations across a range of markets, from automotive to lock hardware and more.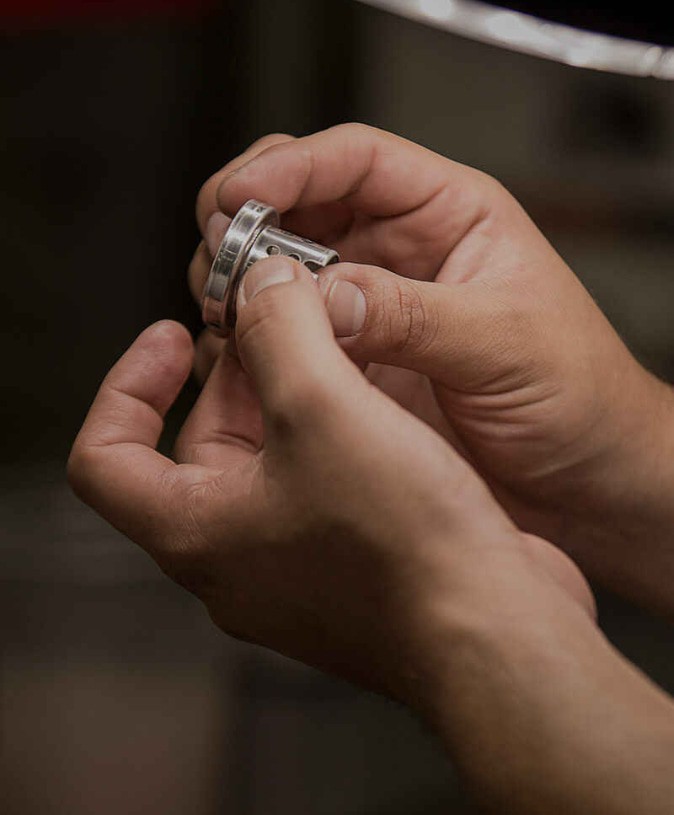 And we believe quality always matters.
Trans-Matic is committed to producing only the highest quality components to meet and exceed industry standards and customer specifications. To ensure superior quality and service, we maintain IATF 16949 certification in all three of our manufacturing sites and conduct internal audits. When it comes to the parts we make, customers don't seek us out for simple.